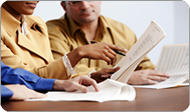 WHY CHOOSE US
For over thirty years we have been helping senior executives cope with complex organisational change.
MINI CASE STUDY:
PORTFOLIO MANAGEMENT also ASSURANCE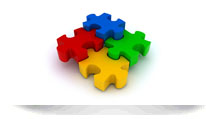 SECTOR:
Life-Sciences (Consumer)
What was needed
Client wanted help to oversee and manage project life-cycle activity across Europe, Middle East and Africa (EMEA) in a more controlled and orderly way, initially in IT and then across other functions.

What we did
We worked with Vice President of Information Management EMEA to:
Identify and interpret requirements;
Propose and implement the initial project portfolio management (PPM) approach;
Facilitate monthly reviews of progress and management of critical show-stopping issues;
Extend the scope of the initiative to include all EMEA functions.
How we made a difference
We were able to leverage our extensive programme/project management experience to help the Client implement pragmatically, the first stage of a portfolio management approach to managing the complexity and ambiguity of project demands.