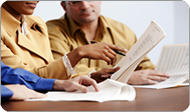 WHY CHOOSE US
For over thirty years we have been helping senior executives cope with complex organisational change.
MINI CASE STUDY:
BUSINESS TRANSFORMATION also SUPPORT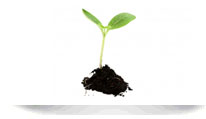 SECTOR:
Life-Sciences (Medical Devices & Diagnostics)
What was needed
Client wanted help with organising and running a business transformation programme associated with UK, France and Germany that involved the simultaneous implementation of a JD Edwards ERP solution.

What we did
We worked with Project Director to re-focus implementation management governance activities and then provide ongoing programme/project support to him and key stakeholders.

On being selected to undertake the assignment, we quickly identified the key actions needed for a successful implementation and then proceeded to address these areas.

At the time, this project was one of the most ambitious and challenging JD Edwards ERP projects ever tackled within Europe. The project involved the simultaneous implementation of seventeen application modules into eleven user sites spread across three countries. In addition to these three countries, a further nine countries needed to have access to SOP for ordering purposes. The modules being implemented covered all aspects of the business cycle including manufacturing and automated warehousing. All business processes were reviewed and re-engineered if necessary.
How we made a difference
We were able to leverage our extensive systems and programme/project organisation experience to complement that of the Client to support successful delivery of programme objectives.